Your wedding should be the best night of your life. At PowerBomb Entertainment by Moxie Events, we make sure that is the case! With our wedding and DJ packages, you will have a memorable and entertaining night for you and your guests. Below are just a few of the many reasons why you should choose PowerBomb Entertainment for your wedding!
Unlimited entertainment from a quality wedding DJ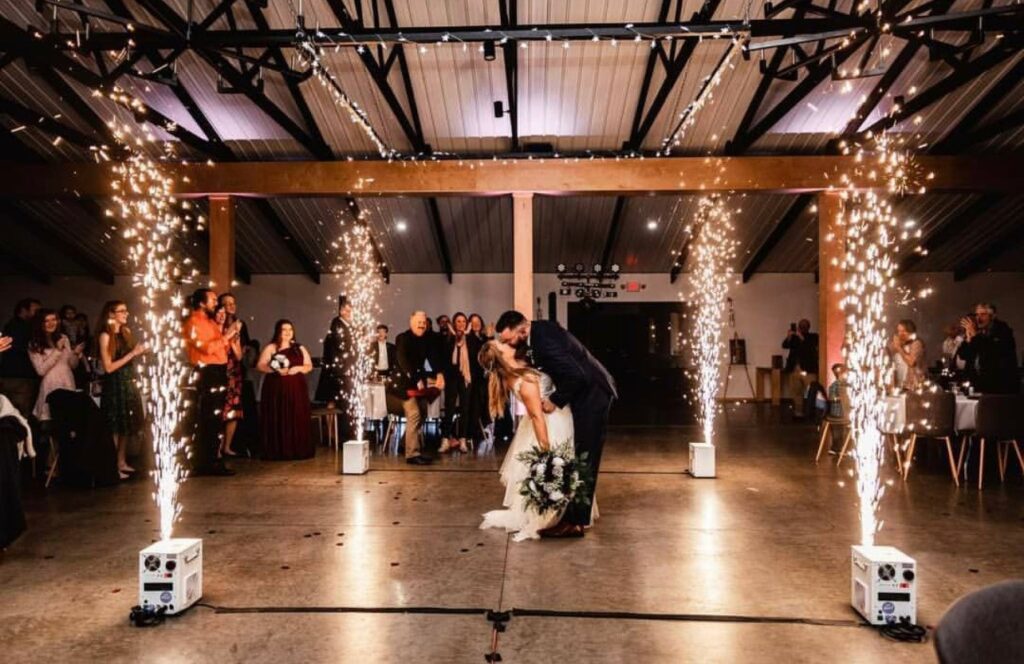 Our wedding DJs can enhance your wedding experience. They will meet with you one-on-one to plan your music list and ensure they pronounce every name correctly. With one eye always on the dance floor, they'll know which songs to put on and when. We also offer wireless mics for speeches and a decorated DJ booth to match your wedding décor. To keep things elegant and classy, we don't do any strobes or lasers.
Photo booths for memorable photos
Photo booths offer your guests a fun way to create memorable photos that will last a lifetime. With our photobooth package, you will get at least three hours of unlimited sessions that can be split up throughout your wedding day. Our photo booths produce high quality images with customized templates to jazz things up. After the wedding, you will receive an online gallery with all the photos, videos, GIFs, and more.
Special effects and lighting
Your wedding should be an event for everyone to remember. One way you can do that is with special effects and event lighting. We offer a wide variety of options ranging from colorful lighting around your venue to dazzling sparkler fountains that elevate that WOW factor. All of our special effects are done tastefully to ensure they reflect the elegance of your wedding day.
PowerBomb Entertainment can help you have the wedding of your dreams. To learn more, contact us today!